2022. June 15. 16:00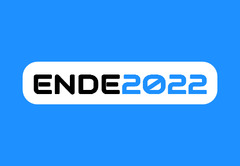 The 25th International Workshop on Electromagnetic Nondestructive Evaluation (ENDE'22) virtual conference was successfully held 13-15 June. The generar chair of the Loacal Organizing Committee was Sándor Bilicz, further members of the LOC were József Pávó and Szabolcs Gyimóthy.
2022. April 30. 10:00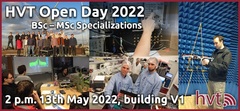 On Friday, 13 May 2022, between 2 p.m. - 6 p.m. on the 5th floor of building V1, we are going to hold a departmental specialisation-selection open day, where all interested parties are welcome.
Interactive laboratory demonstrations, informal discussions with our lecturers, students and doctoral candidates.
Click on the image for a detailed programme.